Sculpture Exhibition Phase VIII Public Poll Closes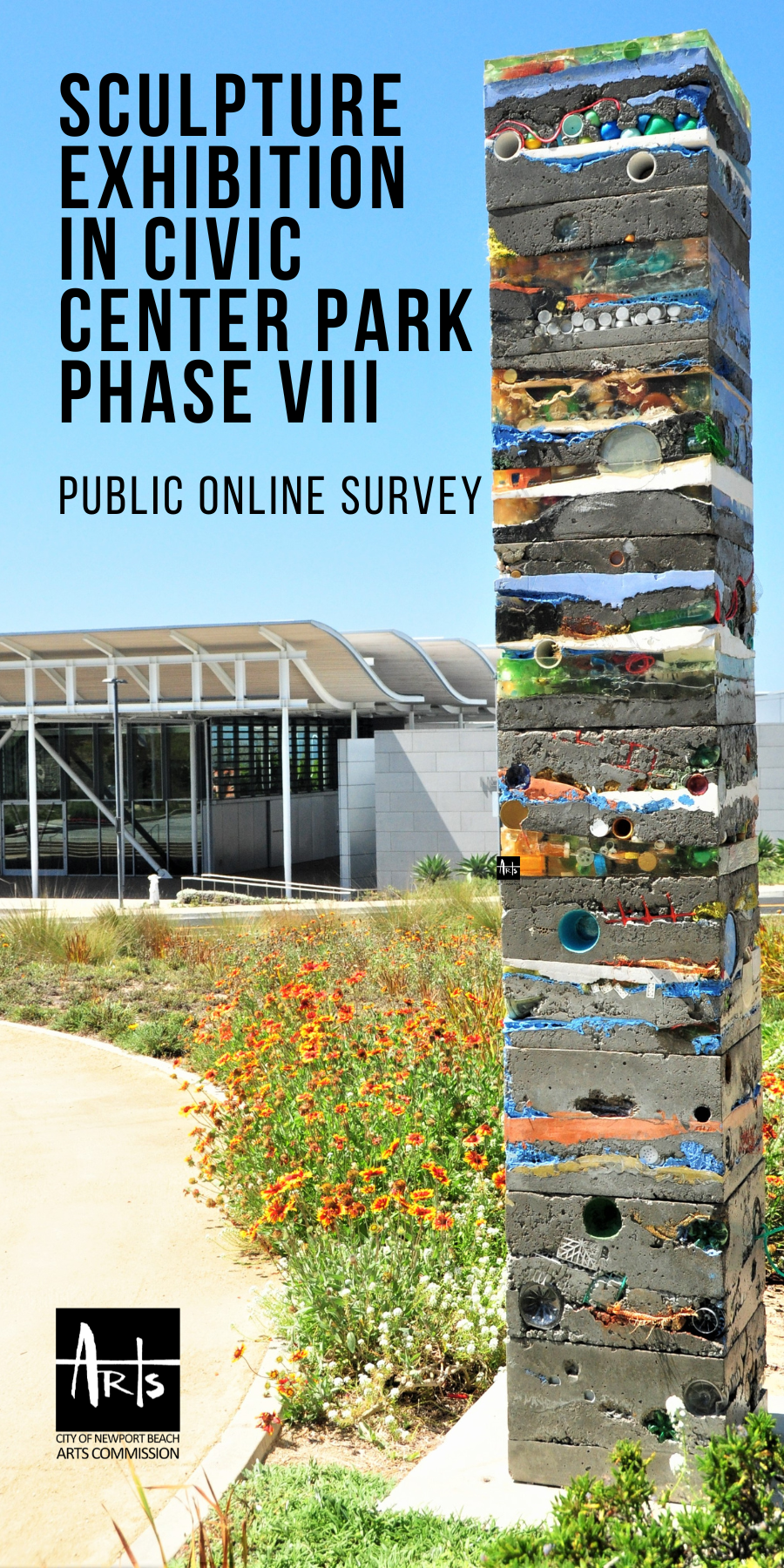 PUBLIC POLL: Sculpture Exhibition in Civic Center Park Phase VIII Public Online Survey
Closes January 10, 2023. Take the Online Survey on SparkOC!*
The City of Newport Beach Arts Commission is seeking up to ten artworks to display for two years in the heart of Newport Beach in Civic Center Park for Phase VIII of its ongoing Sculpture Exhibition.
The public's vote will determine 10 Finalists and 3 Alternates to present to the City Council for approval.
*This survey is open to Newport Beach residents only.
Return to full list >>